Garage Door Insulation Gold Coast
Keeps Heat Out In Summer
Keeps Heat In During Winter
Excellent R Rating
Reduces Noise
Looks Great
Easy to Install
No Tools Required
Fast Delivery
Exceptional Customer Service
Most Efficient Garage Door Insulation Gold Coast, QLD
Looking for garage door insulation on the Gold Coast, QLD? KoolDoor can provide this for you. Garage door insulation is the sole area of focus for us, which has enabled us to perfect our offering and get out calculations correct. Our single-minded focus on lowering overheads and improving efficiency is passed on to the consumers, who benefit from the enhanced insulation every single day.
If you are looking for another room in your Gold Coast home, the garage is a perfect and cost-effective solution. You can insulate it and use the room as an office, spare bedroom, gym, or games room. But making this happen is impossible without insulation on the garage door. It is the weakest point from the perspective of thermal efficiency. Nobody can enjoy themselves if they are freezing cold or piping hot!
But with KoolDoor garage door insulation installation QLD, you can effortlessly transform your garage into whatever space you want. It looks great, is easy to install, and will arrive rapidly at your home. Don't let a great space go to waste with sloppy energy maintenance.
Call us today for the most efficient garage door insulation on the Gold Coast, QLD – 1300 37 38 39.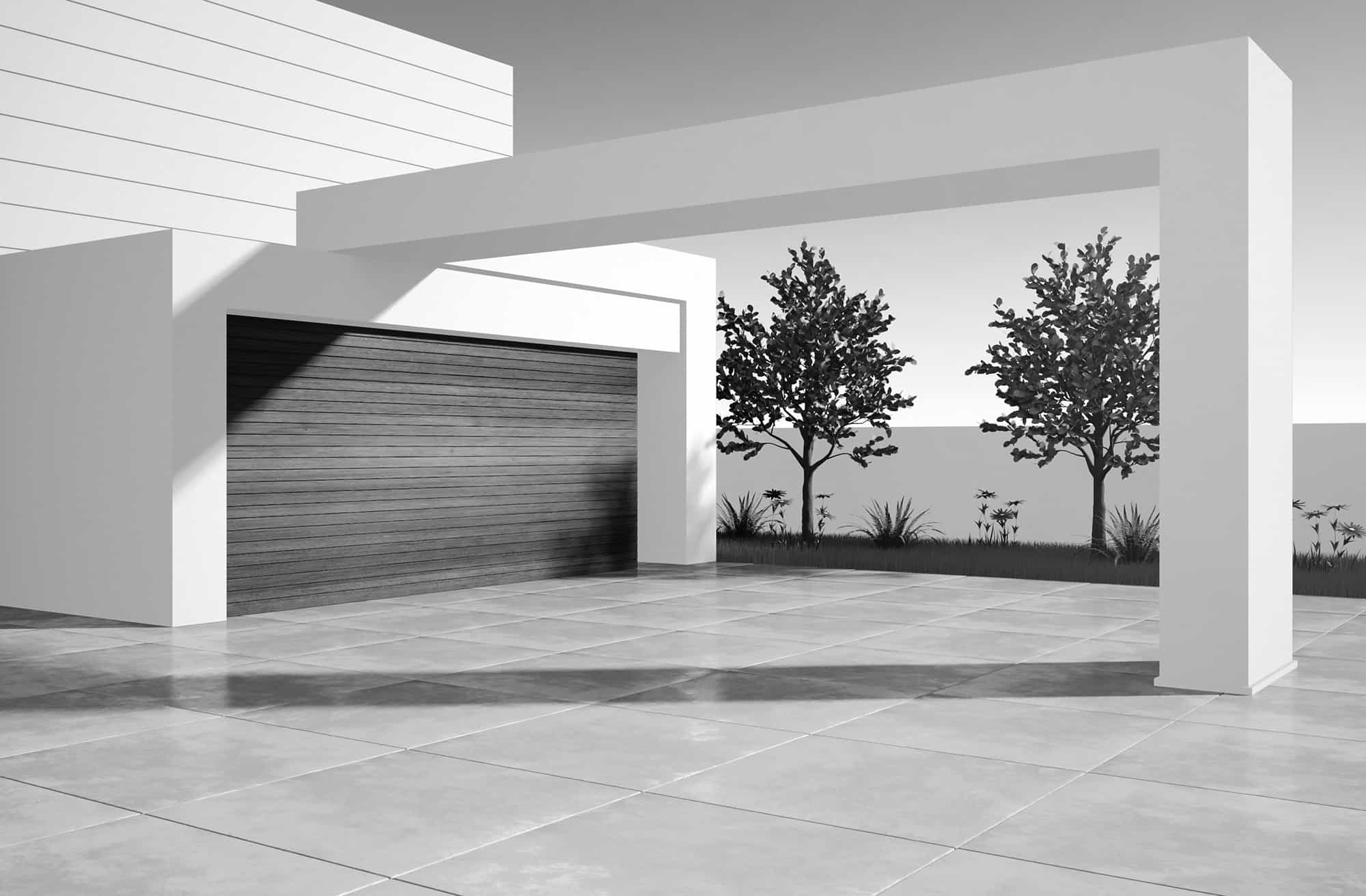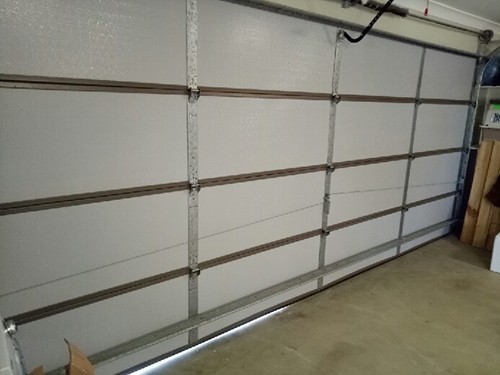 What value R rating do I need for a garage door?
The higher the R value, the better. KoolDoor insulation has a rating of 1.75, well above the industry standard of 1.5. This is due to the materials that we use. Cooler regions often require high R values. Also, the R rating you need will depend on the area being covered. The ceiling will need better insulation than the walls, as heat tends to rise. You can't completely stop the flow of heat/cold, but you can slow down the speed of conduction with good insulation.
Why do I need an insulated garage door?
The garage door is a prime culprit in terms of thermal efficiency. Most garage doors are designed to be sturdy and to resist weather conditions. But this does not mean they do a good job at keeping out the cold or heat. Garage doors are often made of steel, which gets very hot in summer and cold in winter. Steel, being a metal, is a conductor, not an insulator. The weather conditions of the Gold Coast need high-quality insulation to make living conditions bearable year-round.
Do you service other areas aside from Queensland?
Yes, we offer delivery to any locations in Australia. What's more, we have trained technicians that can help you with the installation process in QLD, NSW, VIC, SA, TAS & WA. Remember that KoolDoor products are quite easy to install, and should only take 2 – 3 hours all things considered. Your garage will be insulated before you know it!
How fast can you do delivery on the Gold Coast?
We cannot promise anything, but some customers have reported delivery within 24 hours. This is the exception, but we try to ship as fast as possible. We take customer service very seriously and are available to answer any questions you have about the process and our services. The delivery is fast, the installation is fast, and the effects of improved insulation are immediate.
What regulations govern garage doors and insulation in QLD?
Garage door installation and maintenance is governed by the Australian Garage Door Association ('AGDA'). The International Doors Association ('IDA") is also relevant. In terms of fitting insulation onto sectional garage doors, however, the need for compliance is less relevant. The installation of garage doors requires more regulation than simply inserting insulation into existing structures.
There are many myths that insulation contains harmful chemicals. While some of the older forms of insulation might have contained them, our modern foam insulation is perfectly safe. The only thing you need to worry about is a cold winter in Queensland, or a hot summer. You won't have to worry about either if you buy safe, secure, thermally efficient garage door insulation Gold Coast, QLD.
Call us today for top Garage Door Insulation Gold Coast, QLD – 1300 37 38 39.
Why would you choose to insulate your garage door with KoolDoor? There are many reasons. The fact is that when you hire a tradesperson to complete any kind of job, you will incur a fee. KoolDoor aims to empower consumers by providing them with an easy solution where they can install the product themselves.
At KoolDoor we are great fans of simple solutions and no-nonsense efficiency. This is why we designed the insulation product in the first place, as it tackles the most commonly ignored area in home design – the garage door.
And we go a step further than providing a neat solution – we have taken everything into account when it comes to our products and services. Because we focus on a single item and have made it as effective as possible, without any frills attached. Consider the following reasons to choose KoolDoor:
There are a plethora of reasons to choose KoolDoor over the competitors. Simply put, we use the best quality of materials and have the highest standards of customer care.
Call us on 1300 37 38 39 for a quick and easy way to insulate your garage.
Standard Single
8 Panel Door Kit
Insulation panels for standard panel garage door

Full instructions for DIYers
Standard Double
16 Panel Door Kit
Insultation panels for double garage door

Full instructions for DIYers
Oversized Double
20 Panel Door Kit
Insultation panels for double garage door

Full instructions for DIYers
Custom Kits & Weather Seals Are Available
Oversize Panels are available
Weather Seals to Stop Dust & Heat Transfer around the edges of you door are also available
Call 1300 37 38 39 to find out more
Write Down The Measurements