MAKE YOUR GARAGE FUNCTIONAL
What Does Garage Door Insulation
Look Like?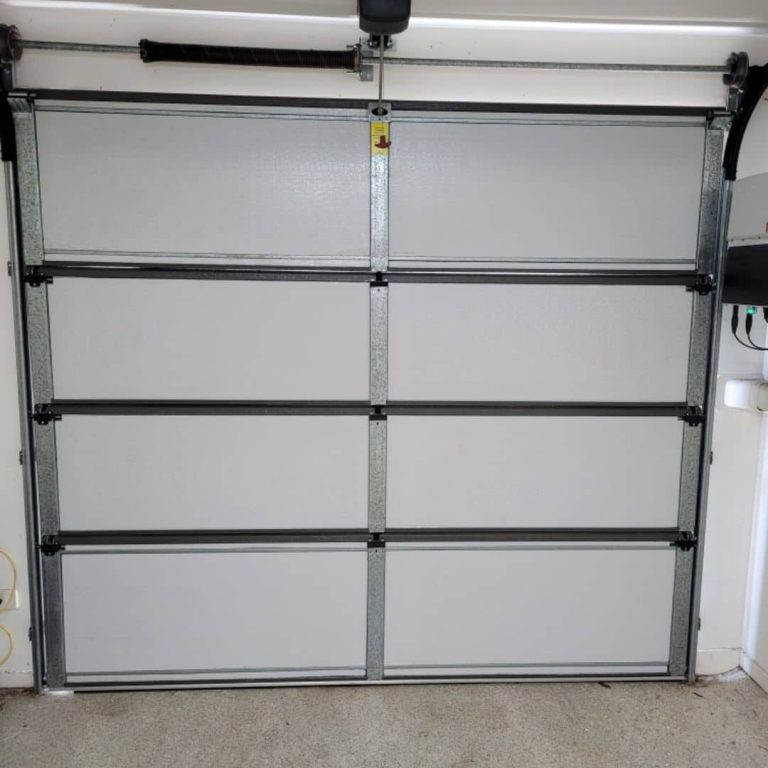 Keep your garage cool in summer and warm in winter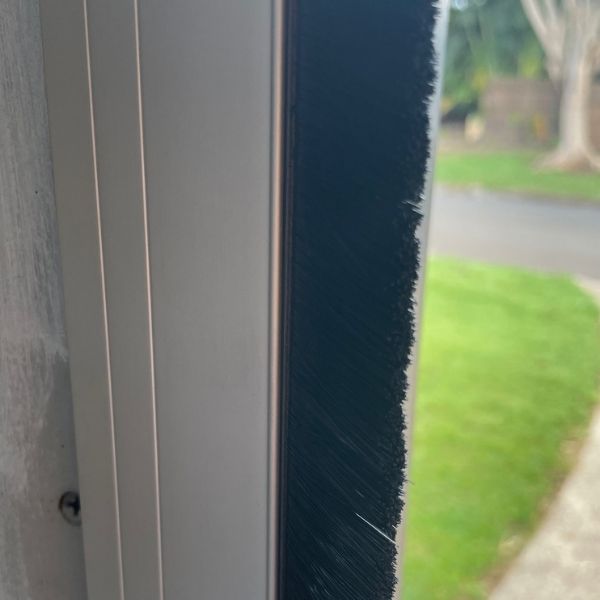 Keep the wind, pests and dust out of your garage
High Quality Garage Door Insulation
Convert your Garage to a Usable Space Without Hiring a Builder
Adding a new room to your home doesn't have to be expensive and time consuming.
With KoolDoor garage door insulation you can turn your garage into a more comfortable space, inexpensively and in no time.
What could you do with an Extra Room In Your Garage?
A garage is one of the most under-utilised room's in a home. Comfort is an issue for most garages being too hot in summer or too cold in winter. KoolDoor will transform your garage into a usable room for all your hobbies, home office, workshop, kids playroom, an extra pet room, your gym or your much anticipated man cave.
KoolDoor is very easy to install. There are no special tools required and all you will need is a tape measure, a straightedge and a sharp Stanley knife.
KoolDoor can be delivered Australia wide, but we also have professional installers in Qld, NSW, Vic, SA, Tas & WA. If you'd rather hire a professional, call us on 1300 37 38 39 to see if there is an installer near you.
Standard Single
8 Panel Door Kit
Insulation panels for standard panel garage door

Full instructions for DIYers
Standard Double
16 Panel Door Kit
Insulation panels for double garage door

Full instructions for DIYers
Extra Large Double
20 Panel Door Kit
Insulation panels for double garage door

Full instructions for DIYers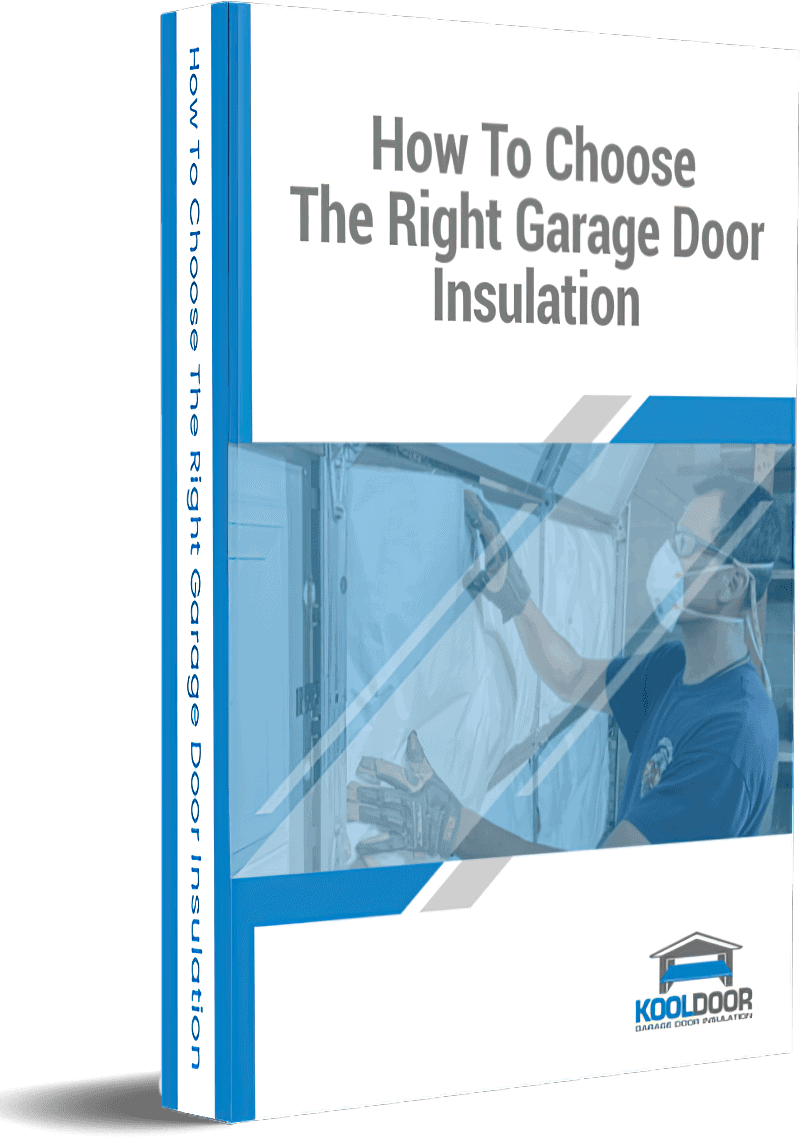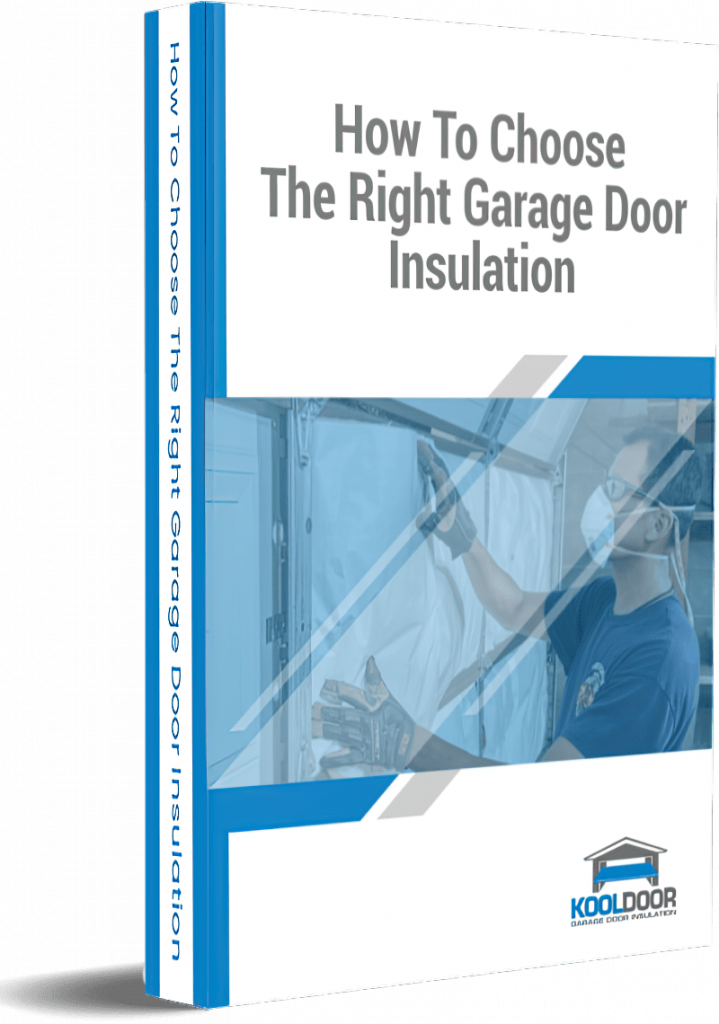 How To Choose The Right Garage Door Insulation
In this FREE report, you will learn…
What Our Clients Are Saying...
I had Kooldoor installed in my panel lift garage door, I am so happy with the result. The Garage is far cooler than it was before, I was surprised how much heat was coming through the door and what a difference KoolDoor makes. The installer was great and explained the process and the product ( and that its is Australian made), the panels are lightweight and the install took no time at all. The inside of the Garage door looks great with an off white aluminium finish, now I can set the garage up as a Play room for the Grand kids and I can dabble in my art work whenever I like. I would recommend KoolDoor and commend the company for such a great Innovative product.
Our garage door faces west which makes our garage really hot in summer but since we've had kooldoor installed the temperature difference has been quite amazing. Wish we'd had it installed sooner! The guys are easy to get on with and we highly recommend them!
The KoolDoor Garage door insulation is brilliant. I have installed a few different systems over the years & this one is by far the easiest & best looking & the performance is fantastic. Look forward to installing the next one.
Highly recommend Kooldoor, Dave was really easy to communicate and deal with, the insulation panels have made a considerable difference to my garage temperature. thanks guys! great service and a great product! can't ask for much more than that.
After ordering our 16 panel system, it arrived 24 hours later. Fantastic service with a fantastic product. Our door faces due west with direct sun and the difference with the panels is remarkable. Thanks.
Frequently Asked Questions About Garage Door Insulation
Insulating the garage door can help you save money in a lot of ways. Here's four reasons why we believe it is totally worth it to insulate garage door:
Lower Energy Costs. The temperature in the garage can impact the temperature in your house if it is attached to it. This can potentially result in higher electricity or fuel being used to keep your home cool or hot. Insulated doors can keep your garages significantly cooler in summer and warmer in winter.
Long-Lasting HVAC Equipment. Keeping your home cool in summer and warm in winter will not only save you on energy costs; it will also prevent your air conditioning or heating equipment from switching on and off that frequently.
Reduce Overall Stress on Your Car. Even if your car starts with ease in the cold weather, it does have a negative impact. Having insulated doors on your garages means your car will start in less extreme weather, helping keep the engines in a good shape and stress free.
Added Value for the Home. Insulated garages add value to your home's worth, should you ever decide to sell it. It will show prospective buyers that they'll be able to save on energy costs, equipment costs as well as extend the life of their car. It will also make the garages quieter, keep the pollution out more and make them look good and last longer.
Insulating metal garage doors would mean it'll prevent freezing temperatures as well as scorching heat from entering the inside of the garage. It will also prevent any outside noise from entering the garage room or disturb the neighbours from the internal noises.
KoolDoor offers the best insulation solution for your metal garage doors. Along with being lightweight, they are quick and easy to install – usually within 3 hours. They are easy to clean and effective at reducing draughts. The best thing is that you don't need any special equipment or additional help from an insulation specialist to install KoolDoor
KoolDoor is an Australian owned company that understands the pains of Aussie customers. We aim to make the entire process of getting new insulation on your garage door as simple as 1, 2, 3. You will avoid the fee you will otherwise end up paying a tradesperson, giving you the control with an easy and efficient solution that can be installed by you in under 3 hours.
Construction
Thermal
Fire
Sound
DIY
General Specification
Construction
KoolDoor is made from a PIR (Polyisocyanurate) foam core with heavy duty decorative foil laminated to both sides, with the inside foil face having an off white coating. KoolDoor is lightweight & designed to be fitted into either new or existing sectional garage door panels. This will provide superior energy efficiency of the door via the high thermal & reflective properties of KoolDoor as well as providing a clean aesthetically pleasing internal finish.
Thermal
Fire
Sound
DIY
General Specification
| Features | KoolDoor Polyiso Foam | Competitors Polystyrene |
| --- | --- | --- |
| Double sided foil which stops the heat or warmth from leaving the garage | | |
| Higher density foam which decreases sound transfer | | |
| Lower risk of combustibility - Safer choice in a fire | | |
| 15 degree temparature difference between an insulated and uninsulated door | | |
| 40% More thermal efficient | | |
Write Down The Measurements